Omnichannel • 08.01.2018
Click & Collect: More in-store sales thanks to store pickup
Opportunity and challenge for the retail sector: Retailers can really benefit from this service
Click and Collect, In-Store Pickup, Click & Go: there are many terms that describe the store pickup process of online orders. Retailers can really benefit from this service; provided that they are armed with a professionally developed concept of course.
The service with the many different names has one key advantage for retailers: online customers visit a "real" store. Once the potential buyer is already on site, the visit can also result in additional sales. More and more customers not only purchase the merchandise they ordered online but also buy additional items. A 2017 study by JDA/Centiro found out that 15 percent of customers in Germany do so intentionally, while it's an unplanned decision for 20 percent of shoppers. According to a Bell and Howell study, 69 percent of shoppers in North America purchased additional products.
Generally speaking, customers increasingly use this type of service. It's not just half of all Americans who have clicked and collected at one point of another, Europeans are also catching up in this area. In 2016, 28 percent of Germans have already taken advantage of this service and the numbers are increasing.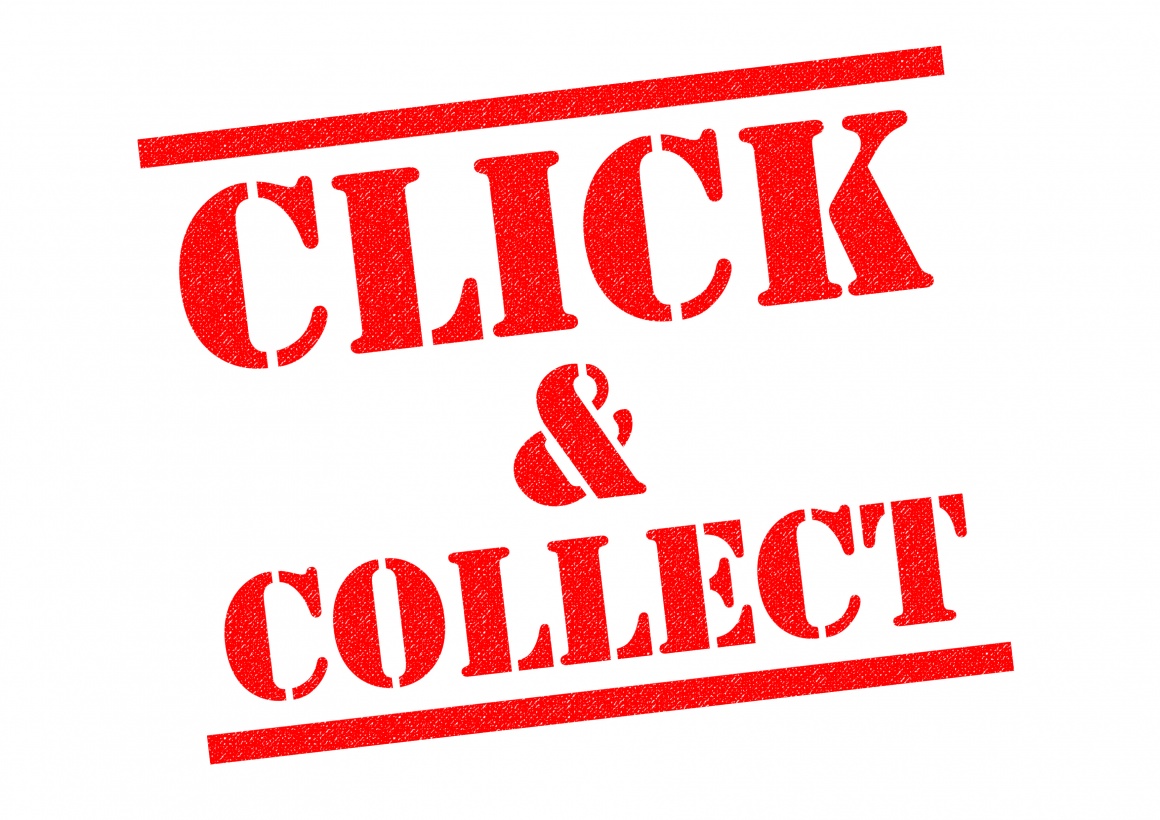 Source: Panthermedia.net/halfpoint
Customers love convenient deliveries and returns
According to JDA, in-store delivery is especially tempting because customers save money by not having items delivered to their home. They think pickup is a more practical option (more than half of them actually miss deliveries made to their home) and they can be certain that the desired product is actually available at the store.
After shopping at an Ernsting's family store in Bonn, one 60-year-old customer said, "If I order an item for pick up at the store, I can be certain the exact item I saw online is actually also available at the store. In the past, I have seen something online but couldn't find it at the actual store. But in this case, the product is available within a few short days and I can simply pick it up while I am out shopping anyway. The payment process is the same as if I make a typical purchase. It works really well."
This offers retailers the chance to have items that are otherwise only available online at their brick-and-mortar store. This expands the sales floor. Online retailers also benefit from this service. After all, one of the main reasons online customers change vendors is a bad experience with returns according to JDA. That's why it makes sense to facilitate returns at the store – which is exactly what many vendors do.
The agony of choice: Where should the items be picked up?
Pickup at the Ernsting's family store was easy and quick. The customer presented her order number, the sales associate picked up a folder, located the page with the current orders based on the barcode and retrieved the package after a brief search and handed it to the customer.
With an increasing number of orders arriving at the store, the processes and store associates have to be well prepared for the order pickups. Experts unanimously recommend to set up an especially marked location for in-store pickup. However, they don't all agree as to where at the store this area should be located. Some suggest a central location – as shown by how C&A solves this issue in its city center store in Bonn – right next to the main checkout. The Bell and Howell study supports this option and indicates that interviewed customers prefer an order pickup location at the front of the store.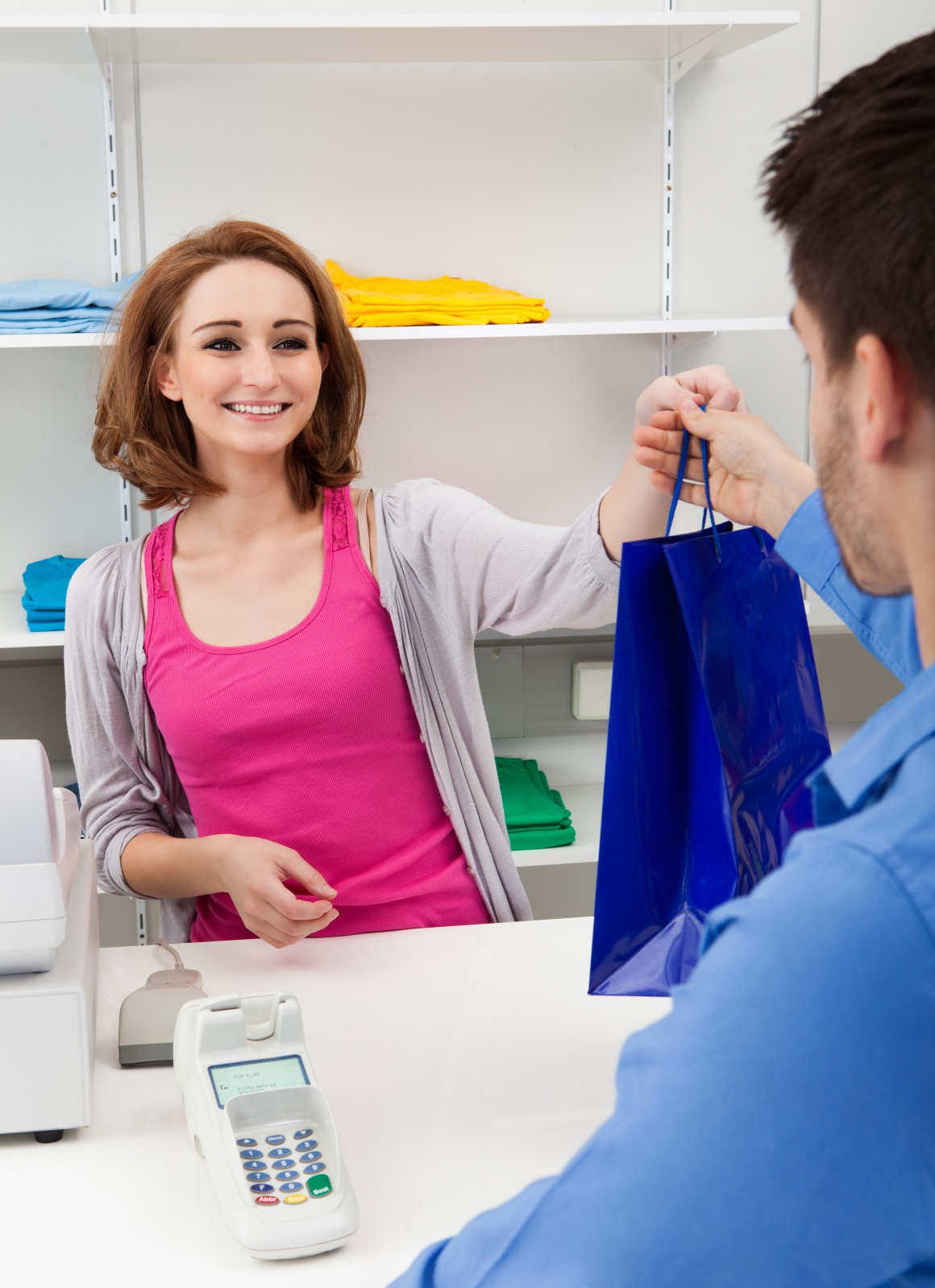 Source: Panthermedia.net/AndreyPopov
Meanwhile, other experts believe a location in specialty departments makes more sense. While a central location definitely adds to a quick locating process, the theme-related reference is primarily intended to boost additional sales. In a white paper titled "Click & Collect: Multichannel entry with pitfalls", Martin Himmel, Managing Director of ecom consulting GmbH, maintains that an online shoe order should not be picked up in the housewares department for example. After all, if the customer doesn't like the shoes, he could simply try on a different pair of shoes at the shoe department and also choose matching socks and care products to go along with his purchase.
Space and time prerequisites to facilitate this service have to be an essential part of creating an omnichannel concept. While a small cupboard behind the cash register might work for some retailers, major stores like C&A in Düsseldorf require an extra space. In this case, orders are arranged in alphabetical order by customer name. Given the approximately 50 orders per day, this means a lot of extra time and effort. What's more, customers can order up to 50 clothing items at once and leave them at the store for up to 14 days before they have to pick up the merchandise. Orders that have not been collected are returned to the head office. At Ernsting's family, orders are opened after five days and sold at the store.
Having said that, one thing is certain when it comes to the location: it is essential to clearly mark the pickup location. Does that seem logical? It does, yet according to JDA, customers were unable to find designated locations at stores in ten percent of all cases.
Software and employees have to be in synch for things to work
The key success factor in this service is a well-trained workforce and, above all, plenty of employees working on the sales floor. After all, customers expect that they don't have to wait when it comes to store pickup. According to JDA, in reality, staff was unable to locate orders in 17 percent of cases last year.
Throughout the overall ordering process, it is important to inform customers about available products, shipment status, and availability at the store in a transparent and friendly manner. This is where the right software can automatically support all levels of the omnichannel procedure ranging from the purchasing process to inventory management all the way to the notification of sales associates.
Martin Himmel emphasizes that POS systems should no longer just be able to confirm inventory at closing time but do so as quickly as possible. He deems real-time inventory management as somewhat unrealistic – but it should be feasible at minute intervals. Retailers have to clarify where their merchandise comes from and ensure that they don't run into situations where the goods are needed online and at the physical store at the same time.
Customer orders should be confirmed by employees once the items are ready for pickup. Customers can subsequently be notified automatically. The communication with the customer should be friendly – especially in cases where there are any delivery problems.
And speaking of communication: while a well-planned process, positioning and digital support are the basic prerequisites for a successful Click & Collect service, the key benefit for retailers is the fact that they can play up their best asset: personal customer service. The salesperson is able to offer alternative products if the ordered item is not to the customer's liking, explain how returns work or even assemble furniture for the customer, as is already the case with Tchibo stores.