Review • 04.11.2019
Retail problems: We've got the premises but where are the customers?
The Trendforum Retail 2019 highlighted multi-use retail developments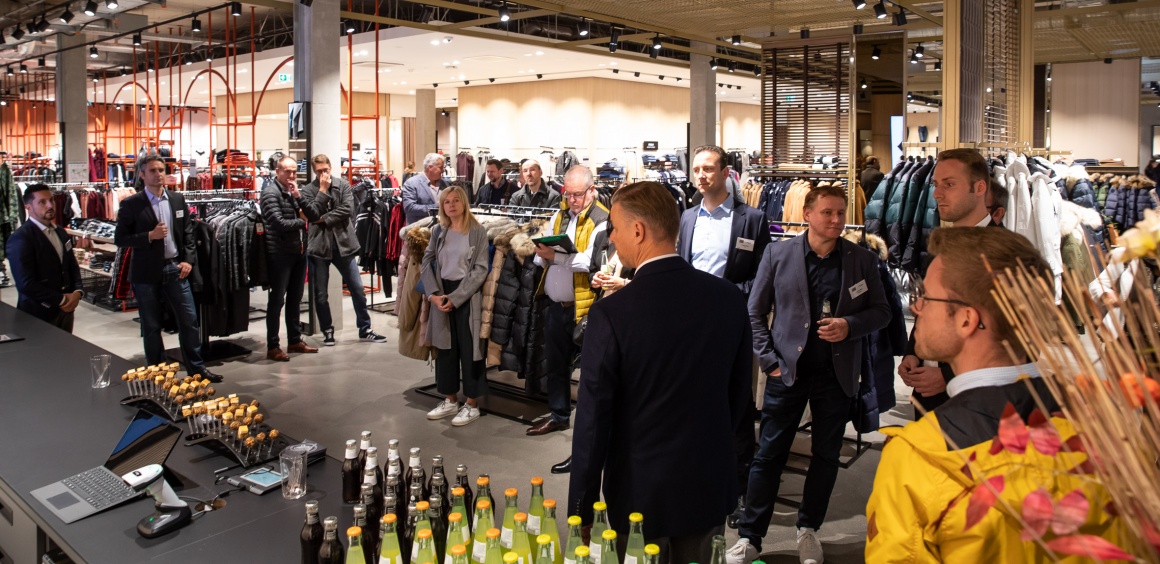 Source: Trendforum Retail
At the Trendforum Retail on October 9 &10, 2019, in Schwalbach near Frankfurt am Main, speakers and visitors examined how brick and mortar retailers can attract, keep and excite customers.
Interested event participants were given a tour by Marcus Schwartz, Center Manager of the MyZeil shopping mall in Frankfurt am Main, which was purchased by ECE Projektmanagement GmbH in 2014. When it comes to the mall's stores, Schwartz features tenants with sales-intensive products. In addition to retail, the center also highlights culinary concepts and events.
Emphasizing the power of "shoptainment", the shopping center, which underwent a complete renovation in recent years, offers large centrally located spaces for events such as sports and fitness classes, dancing events, competitions, and the broadcasting of movie and sports events. A movie theater with several viewing rooms and a variety of restaurants in the food court - which are also open on Sundays - aim to attract a well-heeled and affluent audience from Frankfurt and the surrounding area. As part of the food and entertainment area "Foodtopia", the MyZeil restaurants also cater to external events. What's more, center management also rents out spaces for business events and takes advantage of the mall's restaurant options versus catering services. "There is less pressure to expand and now the question is how to utilize spaces in the city center. We respond by being an urban marketplace of the future," Schwartz explains.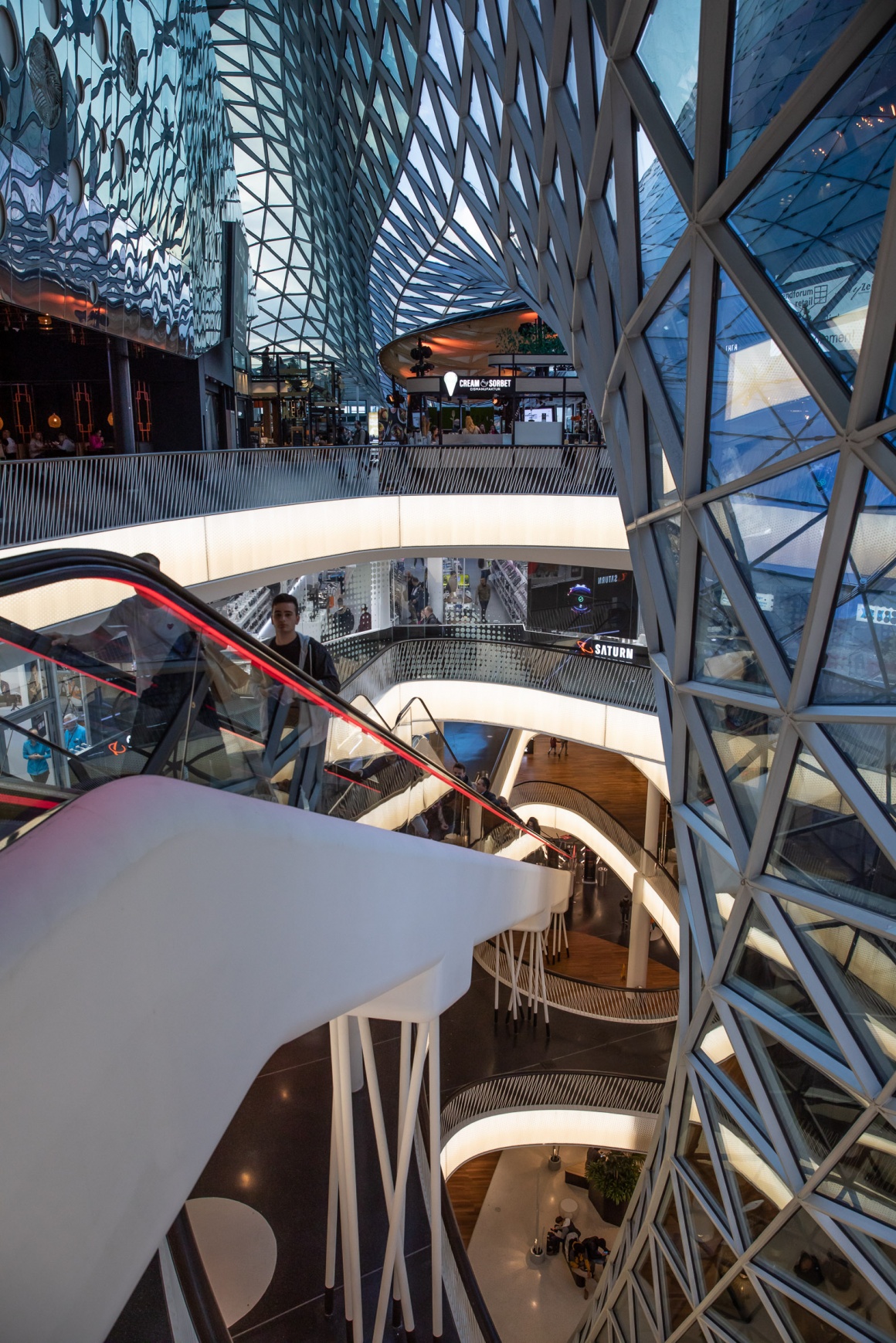 Source: Trendforum Retail
Do retailers and shopping centers have to offer more than just a place to buy things?
In his evening lecture, Mathias Sander of Dan Pearlman put the answer in a nutshell: according to public opinion, the work environment features flexible working hours, mobile workspaces, work-from-home options and creative breaks at work at the foosball table or at the bar. Modern office spaces at startup or IT companies look like an adventure playground interspersed with cozy, comfortable couches. That's why Sander raises the question: If the work environment looks like this and our leisure activities - which we excitedly share on Instagram - seem even more impressive, then how do dull routine tasks have to be designed to still prompt us to spend time and effort handling them?
This is where brick and mortar retailers are challenged to come up with ways to compete with these types of leisure and work environment settings and prevent future generations from running necessary errands online and expending as little effort as possible. Added to this are high expectations: customers want personalized offers with excellent service and full data privacy in an affordable subscription they can apply a stop to at any time without penalties, if they go on a two-week vacation.
The fact of the matter is that retail spaces are abundantly available and there are plenty of stores but how can retailers attract customers to these stores? Play some digital signage content? Have in-store tablets readily available to drive customers to surf your online store?
From point of purchase to point of emotion and point of community
Maik Drewitz and Michael Pier of Umdasch & Seen Media presented an 11teamsports store in response to this question. The online store for soccer and team sports equipment now features several brick-and-mortar locations in the German-speaking region. At the flagship store in Berlin, soccer fans are greeted by many popular stadium elements and experiences. The entrance area has the look of a stadium tunnel where soccer players run out into the arena, while sound showers play fan chants and LED walls create the perfect stadium atmosphere. The lifestyle department is reminiscent of a cold plunge pool. In a digital court framed by granite steps and synthetic turf soccer enthusiasts can test their skills and kick the ball into a virtual goal or take part in gaming tournaments. Fans can also have their soccer boots custom-designed via laser. The House of Clubs is a unique space where just a select few have access to events or B2B meetings.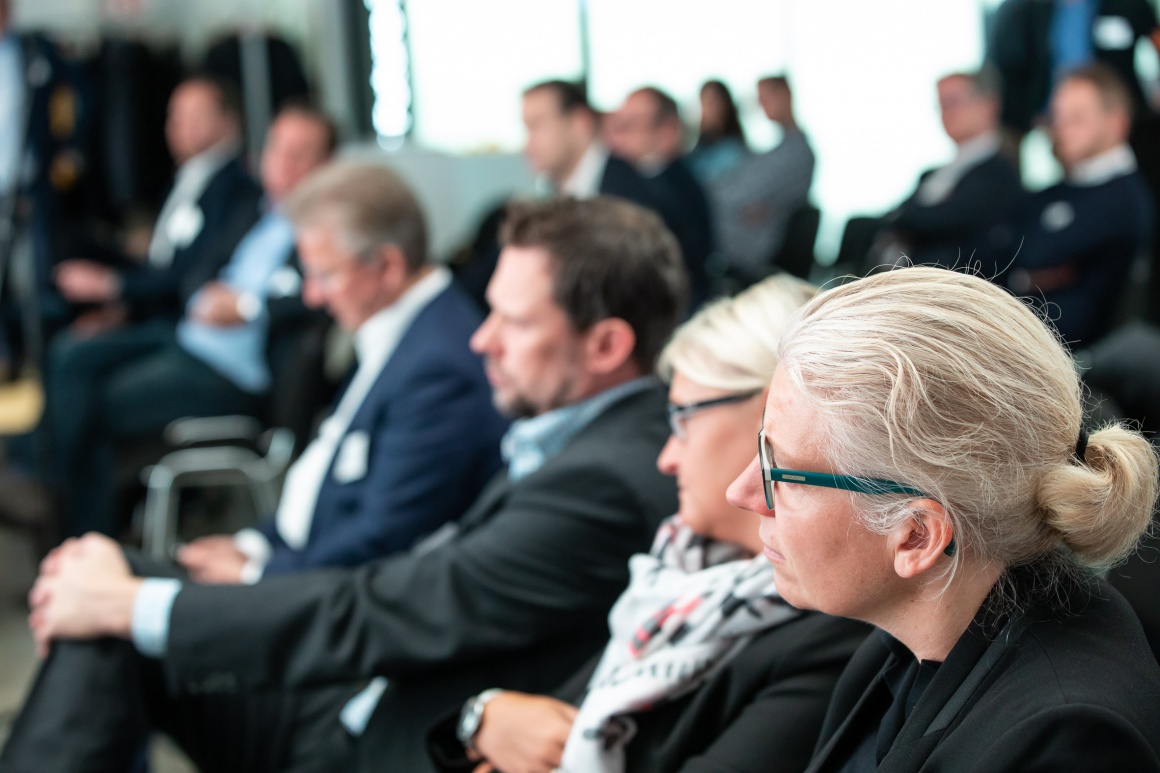 Source: Trendforum Retail
Experience versus necessity
Lutz Schneppendahl of HarresKind pointed out that it's impossible to set up and outfit all stores like a flagship store. Not many retail chains are able to implement novel and intricate concepts in all their store locations. Schneppendahl added that food retailing also faces some additional challenges. People shop when they need these particular items and not because they seek an experience. What's more, the target audience includes people of nearly all ages, income and educational levels and tastes. Whether it's a regular or flagship store, it's already a difficult feat to accommodate all of these different customers and their needs at the same time.
The participants agreed that hyped technologies alone are not a panacea. Professor Stephan Rüschen at the DHBW Heilbronn, who presented the second day of the event summed up the main idea: "Some digitize their processes more, some do it to a lesser extent. Either way, a spirit of change is in the air, which is why my advice to retailers is to be a part of the change! Keep up and stay well informed to make smart investment decisions."
Technology, digitization, store design, cooking or sports events - all of these aspects must always center on humans and their emotional connection to the product and brand. Only then will customers feel valued and appreciated and spend more time to shop – it may sound old-fashioned but it's true.